Versatile Women's Shoes to Go from Outdoors to the Office
Posted by New Shoes on 12th Dec 2022
No matter how you arrive at the office, it is great to walk in ready to work – without changing your clothes or your shoes. That's not too hard when the weather is dry, but what about the majority of the time? Many of us have resorted to changing our shoes upon arrival, but the right shoes can be an even better solution.
When you are buying women's shoes or boots online or in your locally owned, high street shop, what qualities do shoes need to get you from the carpark to the office on a typical Irish winter day? First and foremost, they need to keep your feet dry, even if you step right in a puddle. Second, they need to have reasonably good traction. Your walk is unlikely to be up the side of a mountain, but those paths in town can be slippery enough, especially when it gets frosty out. And of course, they need to look right - sophisticated and stylish. A pair of wellies would keep you dry, but might raise a few eyebrows!
Beautiful Boots
Boots are the most stylish way to keep your ankles warm and dry on a wet winter day. Knee-high boots look elegant with a classic pencil skirt or a dress. Ankle boots are an ideal option to wear with trousers, and they are also perfect for longer skirts and dresses. In a more casual workplace, ankle boots can be paired with leggings and a tunic or dress.
Not all boots can make the transition from outdoors to indoors, but many Rieker boots can. Gabor Shoes also make some fantastic boots for all occasions. The most essential criteria are that they are made of waterproof or water-resistant material such as leather. Suede is stunning, but not great in heavy rain. The soles should have good traction, but it should be discrete.
Love Your Loafers?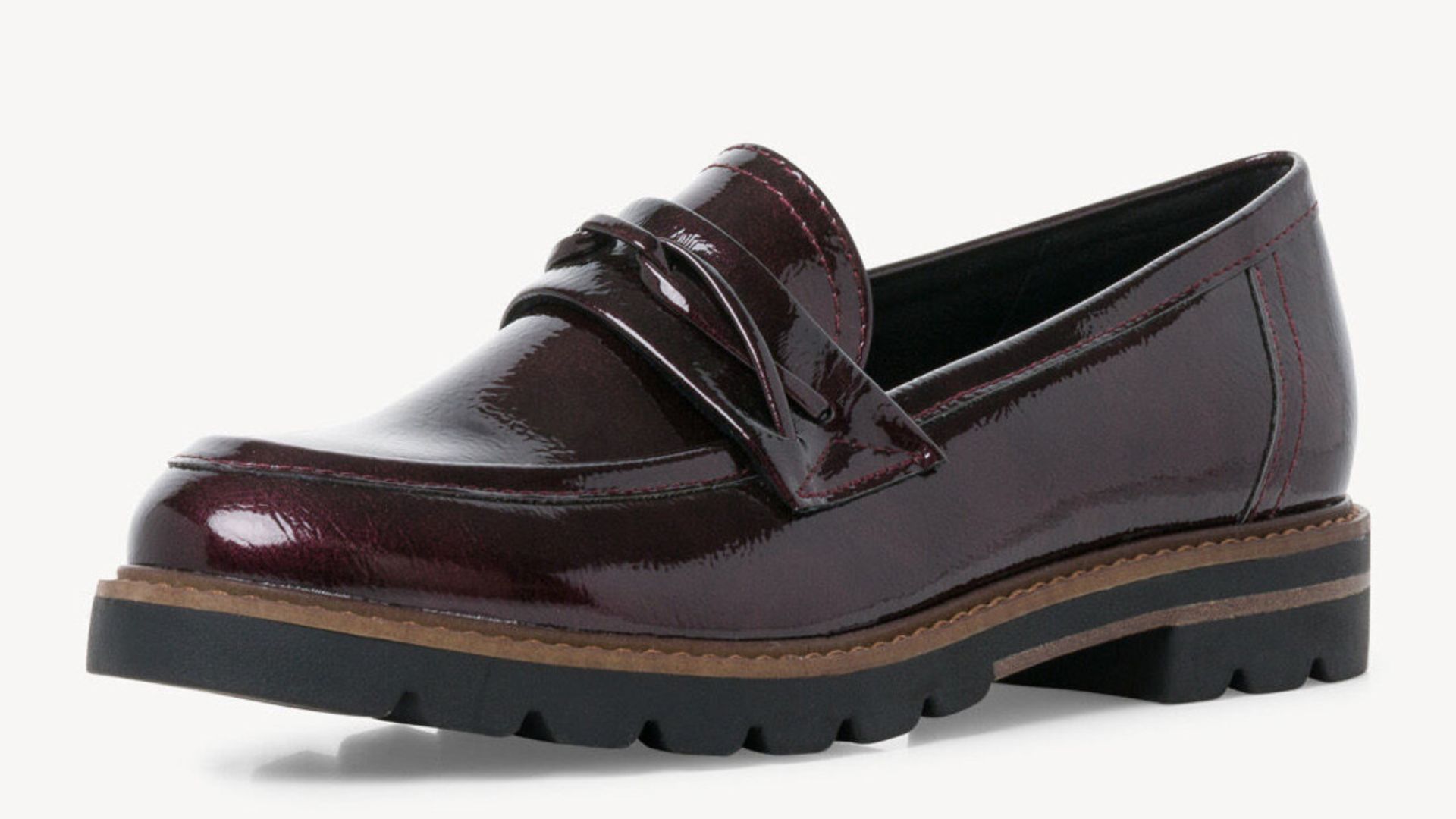 Another way to avoid heels on days when the weather makes them inadvisable is to choose a pair of loafers. Not all loafers are created equal. Some have very little traction. Caprice makes gorgeous naplack leather loafers with delightful detail – and good traction. The colours are subtly superb, natural tones that accent office wear perfectly. Gabor Shoes do a chunky style loafer that's fun but still professional. These loafers are extremely comfortable, but they don't say you're planning to loaf around. They are the definition of smart casual. Pair them with a suit for the office or a pair of jeans for weekend socialising.
If you are confident of your size, buying boots online means you don't even have to go out in the rain to get them. Wearing a nice, thick pair of socks with your boots keeps your feet extra warm and comfortable, but remember to factor that in when selecting your size.
In Ireland, we have to be prepared for wet weather most of the year so rainproof footwear that is professional and stylish enough for the office is a good investment. Whether you buy your shoes and boots online or on the high street, look for reliable brand names you trust such as Rieker, Gabor and Caprice, and leather or other materials that can keep your feet dry. With the right footwear, you'll look and feel good all day now matter how awful it is outside.