​Hiking Boots Vs Walking Shoes
Posted by New Shoes on 8th Feb 2023
In Ireland, we are blessed with so many beautiful places to get out for a good walk. We have paved canal tow paths, rugged mountain trails, the demesnes around old big houses and quiet country roads. We might not have great weather, but it would be an awful shame to let that stop us. When you're heading out to explore the great outdoors on foot, one of the most important things for your safety and comfort is your footwear. You'll need sturdy, water-resistant hiking boots or walking shoes – but which is better?
The main consideration is where you will be walking. The more rugged the terrain, the more important it is to have good hiking boots. But some other factors also apply, chiefly your own body's needs.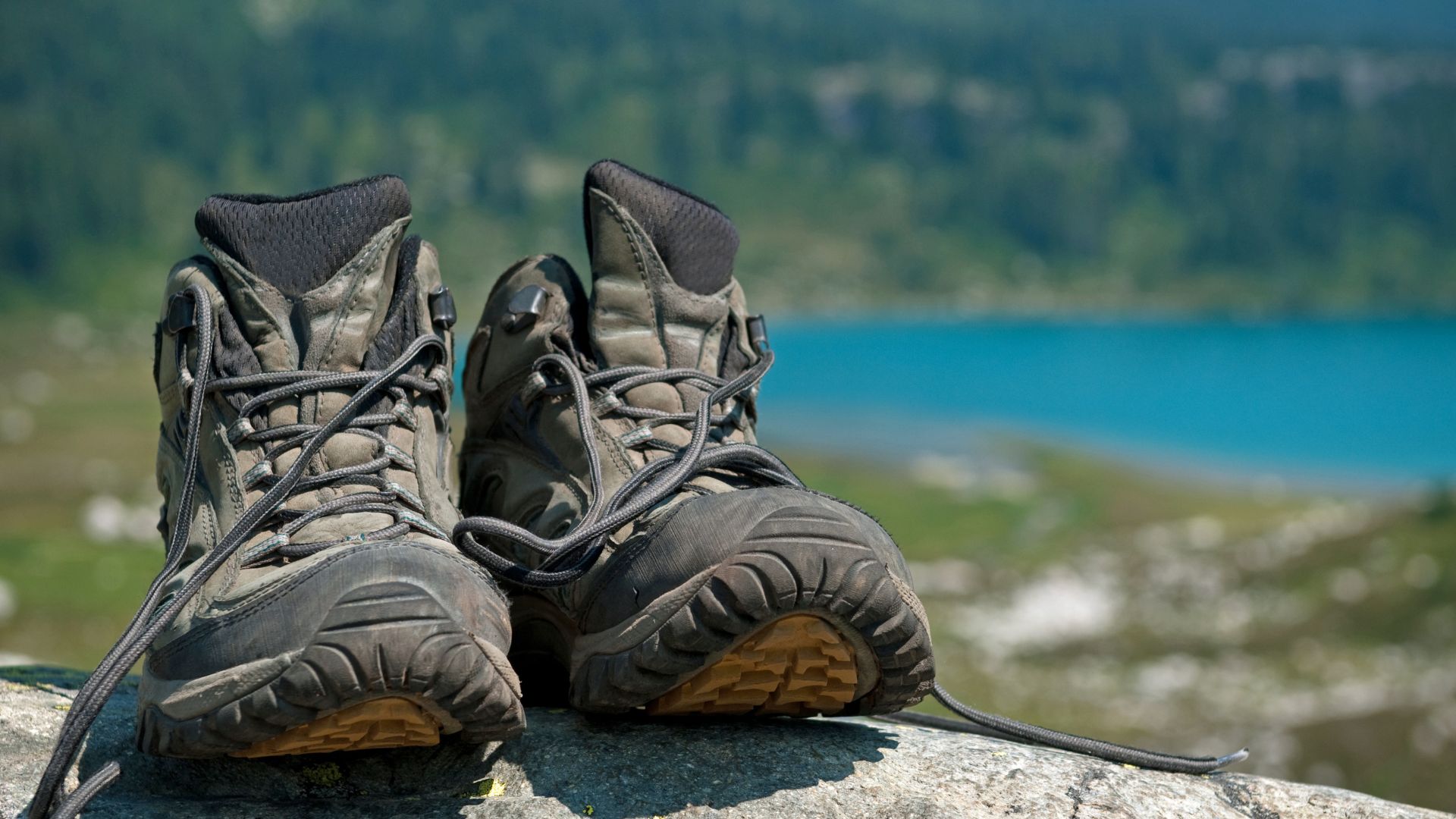 When Do You Need Hiking Boots?
If you are heading out into the real wilderness, you probably want hiking boots. They offer superior ankle support, which is essential for steep, unstable or rocky surfaces. And if you are likely to encounter large puddles you'll have to wade through, having protection that includes your ankles is important.
Some of us really like that solid ankle support even on easier surfaces. If you've had a previous ankle injury or just appreciate the extra support, a good pair of hiking boots will help you go further with confidence on your outings. When you're buying boots online or in your local shoe shop, look for Vibram soles and Gore-Tex or similar so you know you're getting the best.
Where Are Walking Shoes Best?
The main advantage of walking shoes is that they are lighter. If you walk regularly on paved surfaces or flat, fairly smooth trails, walking shoes are great. In the summer, lighter shoes can be far more comfortable than heavier boots.
Today, you don't have to sacrifice quality materials and durability to get light walking shoes. When you're shopping for shoes online, read all the details about the materials used. If you want to go the distance on fairly easy surfaces, a good pair of walking shoes will do the job. In those conditions, the weight of boots can tire you out.
If you are new to walking and rambling, or trying to get back into appreciating nature after a period of being less active, it makes sense to start slow. Get a good pair of walking shoes, and start with paved or at least smooth, well-trod, stable paths. As you build your strength and endurance, you might want to challenge yourself with more rugged trails. That's when you'll want to invest in hiking boots.
Whichever type of footwear you choose, remember that a nice, thick pair of socks will add to your comfort. And factor that into your sizing when you are buying walking shoes or hiking boots online. If you are new to a particular brand, it makes sense to stop into your local shoe store to try them on. Nothing ruins a hike more than poorly fitted footwear!